Business Accelerator Programme (BAP) 2.0 is an integrated assistance programme to enhance capabilities of small and medium enterprises (SMEs) through business advisory and financial support. The Programme supports a wide range of capacity building initiatives to assist SMEs to grow their businesses locally and abroad.
Definition of SMEs
Click here for more information on the new SME Definition


CRITERIA
SMEs refer to business entities registered with the following bodies: (i) Companies Commission of Malaysia either under the Registration of Business Act (1965) or Registration of Company Act (1965) or Limited Liability Partnerships (LLP) Act 2012; or (ii) Respective authorities or district offices in Sabah and Sarawak; or (iii) Respective statutory bodies for professional service providers.

Please refer to Guideline for SME Definition and its exclusions (endorsed in NSDC on July 2013

)
At least 60% Malaysian equity
Business license from the Local Authority
At least 6 months in operation and full time business operator
Committed to undergo SCORE within 3 months from the date of approval
NOT ELIGIBLE for Public Listed Companies in the Main Board / Secondary Markets / Large Firms, MNCs, GLCs, MoF Inc. & State Owned Enterprises Companies AND their subsidiaries.
FINANCING
Two types of financing available under the Business Accelerator Programme (BAP) :
Matching Assistance

Soft Loan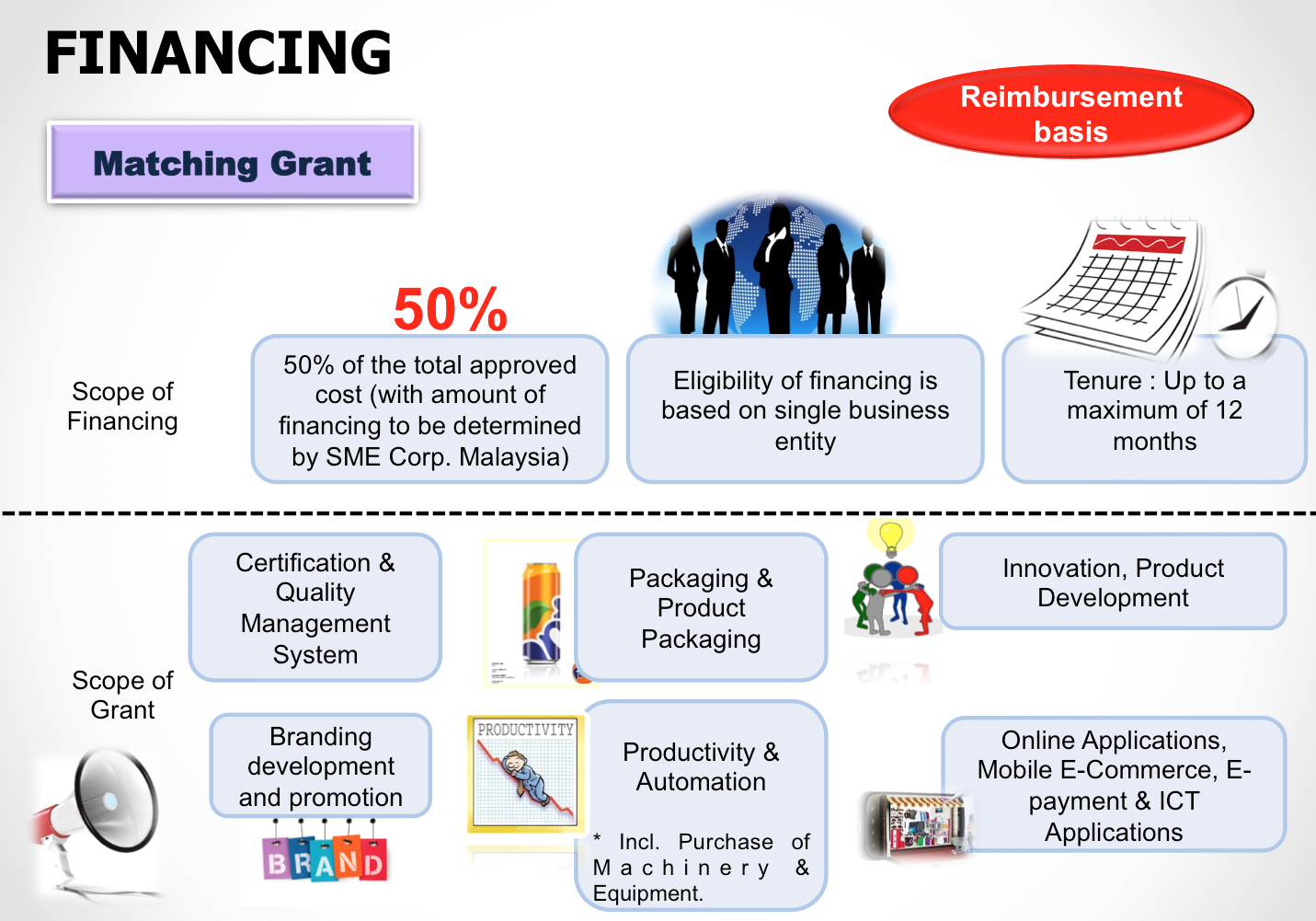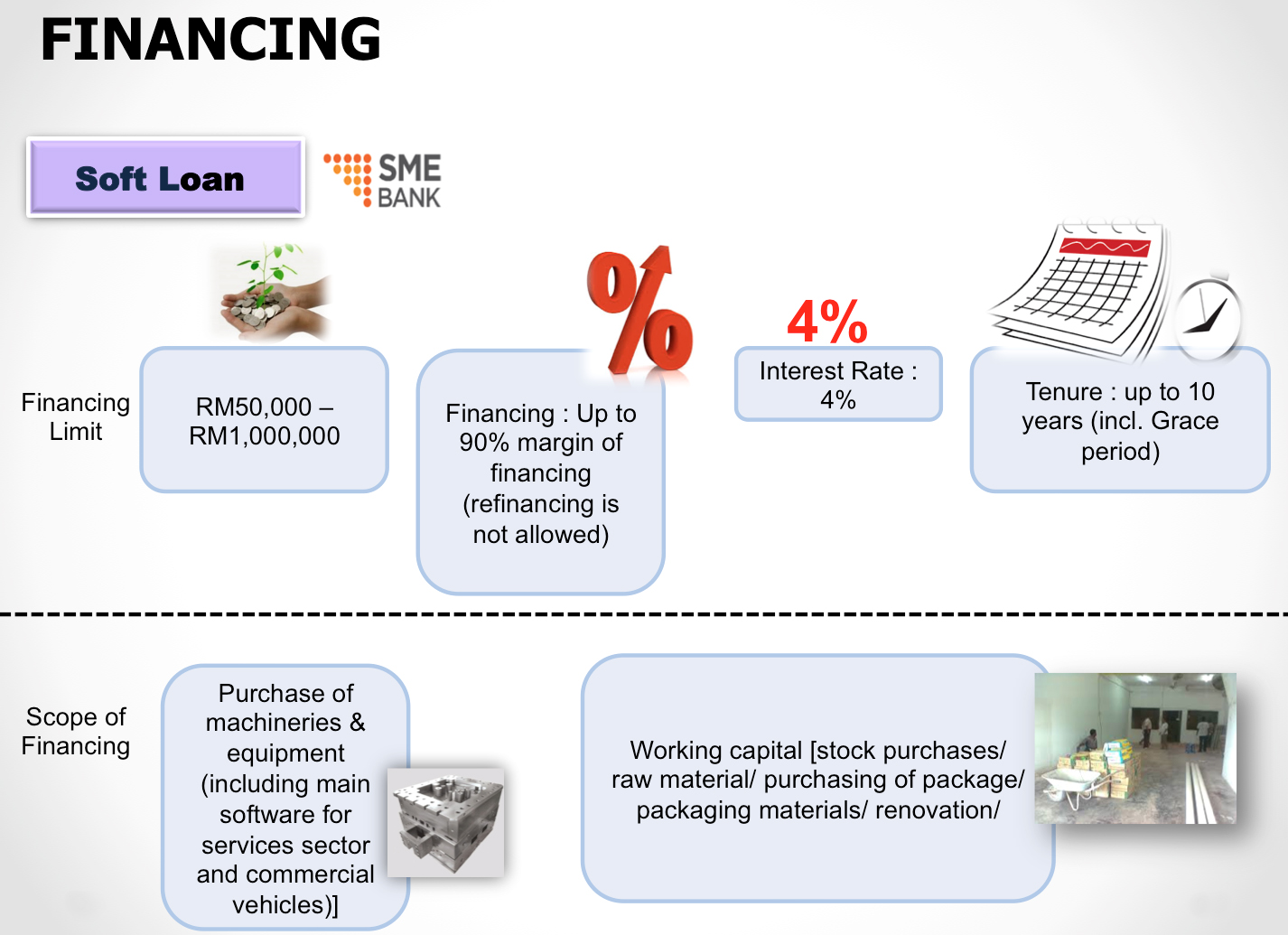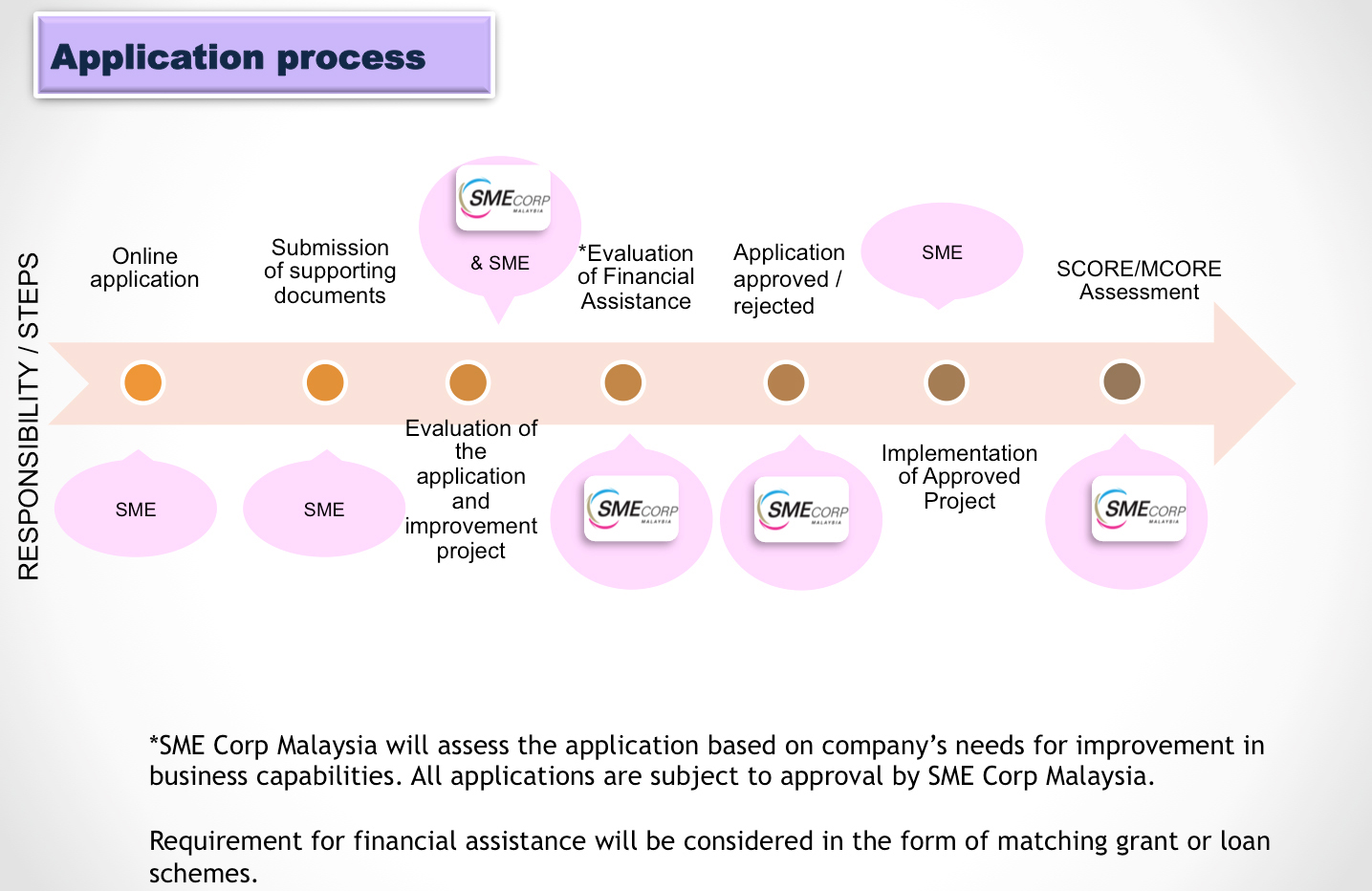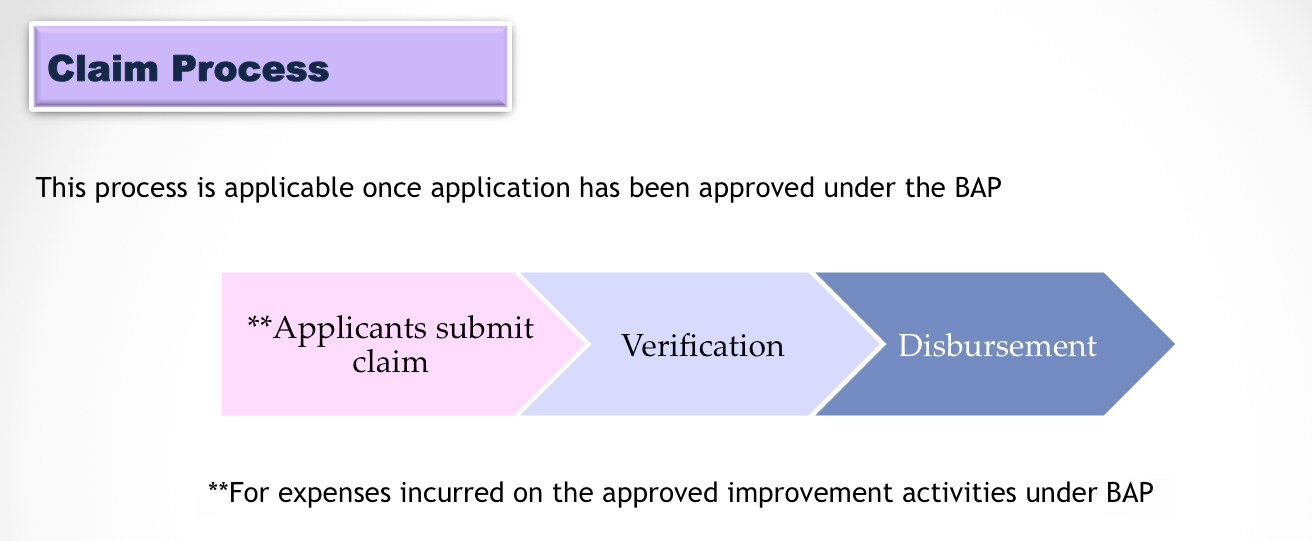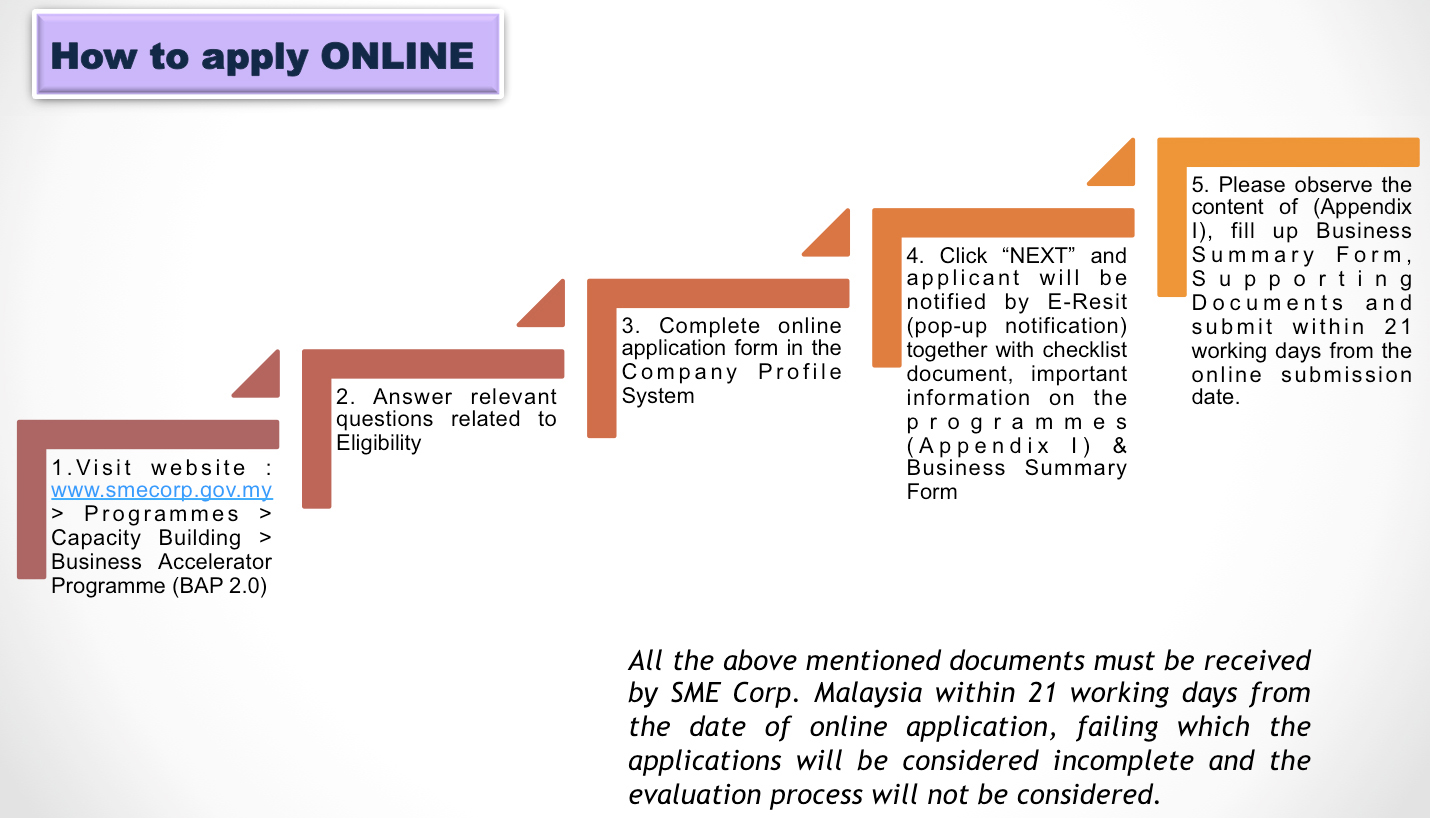 All commitments and assistance extended under the said Programme are subject to the availability of fund. SME Corp. Malaysia reserves the right to discontinue or suspend the Programms, or change the content or formatting of the Programms, at any time without notice to anyone, and to require the immediate cessation of any specific use of the Programme. In addition, we reserve the right in our sole discretion to suspend, terminate or restrict the public's access to the Programme at any time and for any reason. SME Corp. Malaysia will not be held liable for any loss or damage suffered by any Parties participating in this Programme.