Having difficulties to solve problem related to accounting?
Don't have enough money to hire too many workers? 


Come and join this FREE Pocket Talk : A New Era of Accounting for Micro-SMEs : Cloud, Automation and Cost-Saving Technology to learn more about cloud accounting and how it can save your time and money and at the same time to help in growing your business.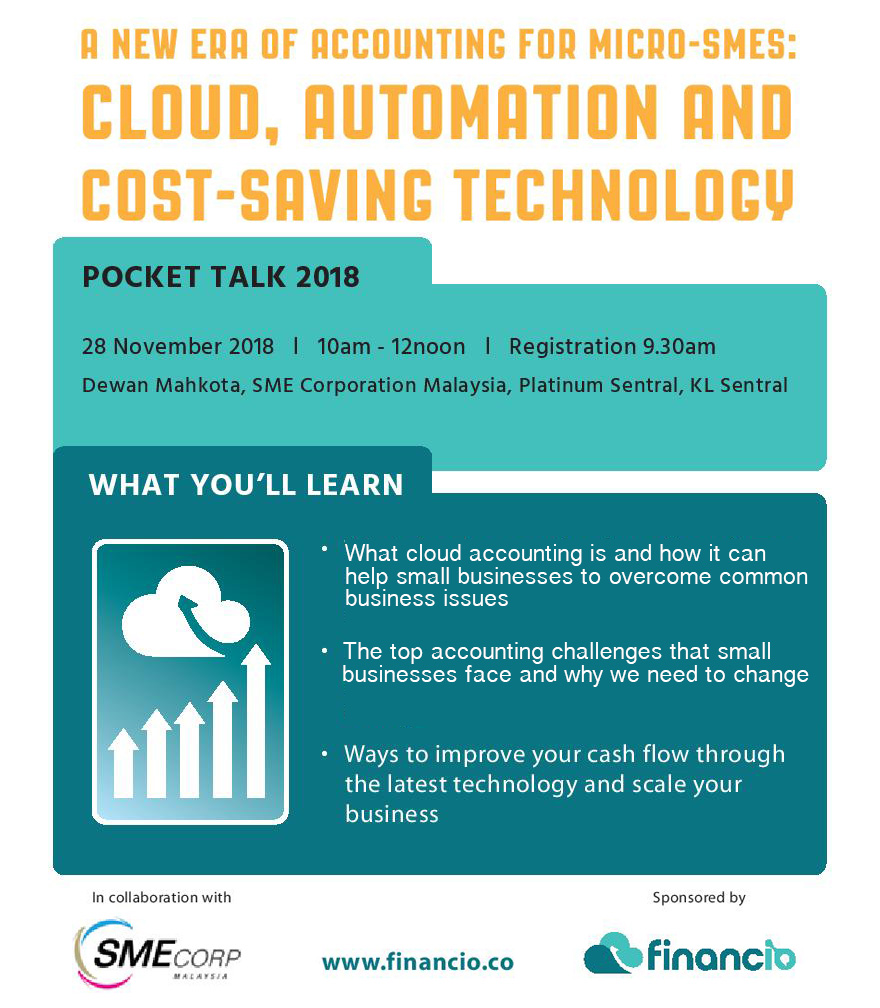 In line with advanced technology today's, many companies in developed countries have applied cloud accounting to manage their company's account and other related task. Cloud Accounting providing tools that simplify desktop and cloud accounting management, ePayments, eCommerce, accounts receivable and its Ideal for owner-operators.

Cloud Accounting also helps to process sales and purchases, track receivables, payables and SST, email quotation and invoices and more –all with the click of a few buttons. 
Want to know more ?
Register online at https://goo.gl/forms/unQGotJwDgOyrExv1 before 26 November 2018
Participation is FREE and limited to 100 pax only. 
For further details, please call us at 1-300-30-6000 or email to This email address is being protected from spambots. You need JavaScript enabled to view it.