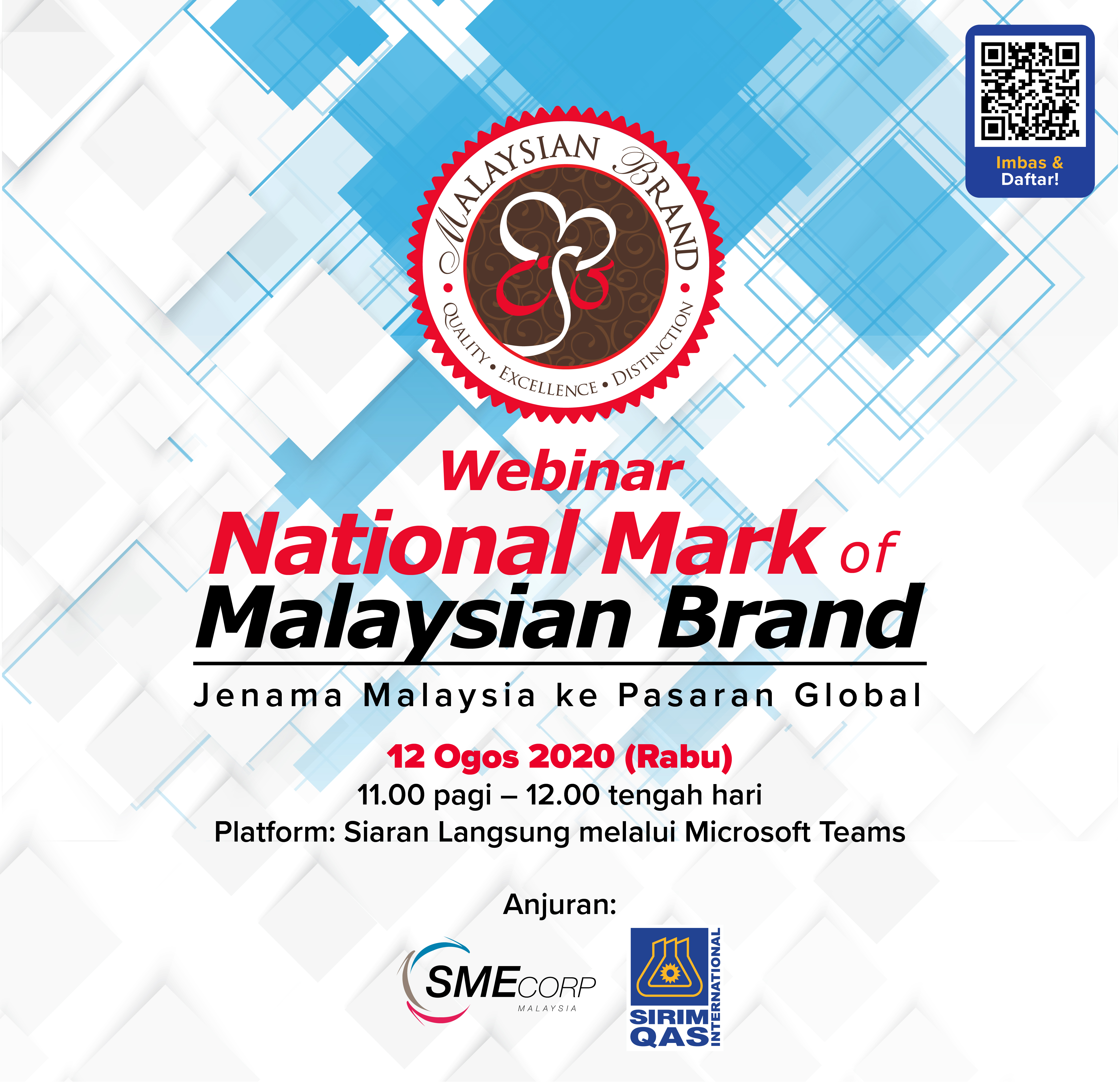 Aktiviti promosi National Mark of Malaysian Brand 2020 ini dianjurkan oleh SME Corp. Malaysia dengan kerjasama SIRIM QAS International Sdn. Bhd. bertujuan untuk menarik lebih banyak syarikat PKS menyertai Program National Mark of Malaysian Brand.
Melalui Program ini juga, PKS Malaysia yang baru dan berminat boleh mendapatkan maklumat yang berkaitan, pengetahuan dan panduan dalam menjenamakan produk dan perkhidmatan mereka ke pasaran global.
Maklumat Utama
• Sesi Perkongsian Maklumat dan Panduan Pensijilan bersama SME Corp. Malaysia dan SIRIM QAS International.

SERTAI KAMI!
12 Ogos 2020 (Rabu)
11.00 Pagi – 12.00 Tengahari
@ Platform: Siaran Langsung melalui Microsoft Teams
Untuk mendaftar, sila ke: https://cutt.ly/NMMBWebinar
Daftar sebelum 11 Ogos 2020
Untuk maklumat lanjut, sila hubungi:
Puan Norfaridah Limat
03-2775 6123 |

This email address is being protected from spambots. You need JavaScript enabled to view it.

Puan Norhayati Abu Bakar
03-2775 6192 |

This email address is being protected from spambots. You need JavaScript enabled to view it.