Tarikh : 29 January 2019 (Tuesday)
Tempat : Dewan Mahkota, SME Corp. Malaysia
Guest of Honour : YB Datuk Wira Dr. Mohd Hatta Md Ramli
Timbalan Menteri Pembangunan Usahawan
On October 15, 2018, YB Datuk Wira Dr. Mohd Hatta Md Ramli, Deputy Minister of Entrepreneur Development graced the Launching of SME Input-Output Table at SME Corp. Malaysia. The SME Input-Output Table publications comprising the main Table and its Analysis and Impact Report were prepared in collaboration with a team of researchers from the Institute of Agricultural and Food Policy Studies, Universiti Putra Malaysia and fully supported by Department of Statistics Malaysia (DOSM).
The publications were produced by utilising the Malaysia Input-Output Tables from DOSM as the main framework, whereby an extension of Input-Output table was further developed and broken down based on the firm's size i.e. microenterprises, small, medium and large firms; thus making SME Corp. Malaysia a pioneer in such project. The firm size is based on the current SME definition which took effect since January 2014. The SME Input-Output Table publications serve as a good reference point for policy makers, academia and researchers. As the data is presented at aggregated level by size and by sector, researchers, analysts and policy makers could potentially unearth new possibilities to promote SME growth.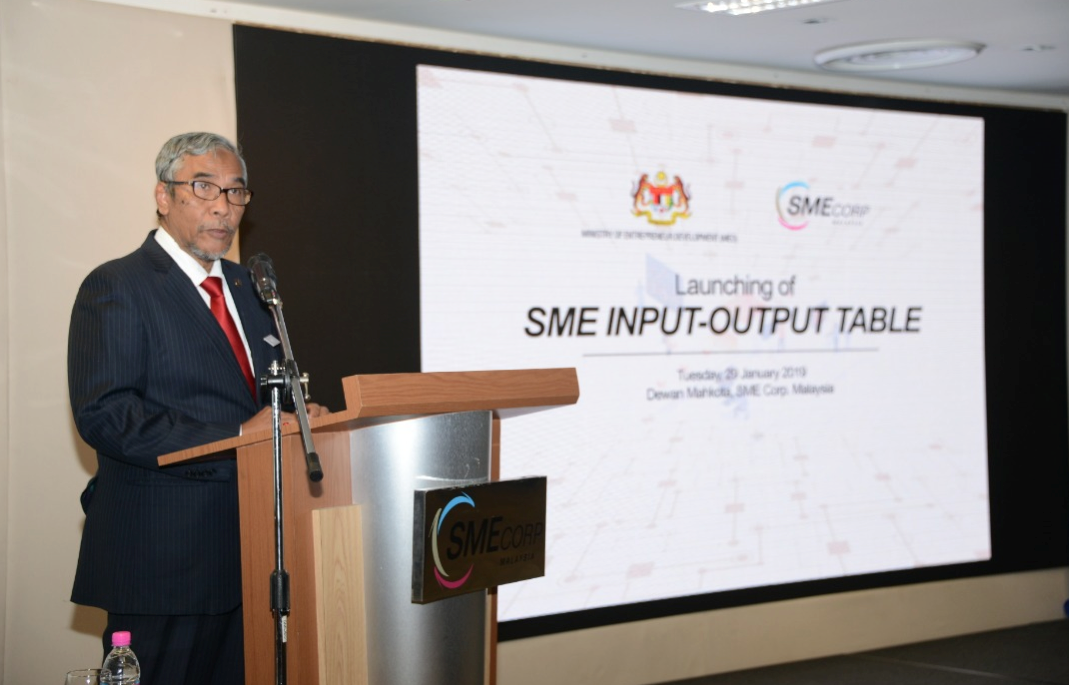 YB Datuk Wira Dr. Mohd Hatta Md Ramli, Deputy Minister of Entrepreneur Development delivering his Keynote Address at the Launching of SME Input-Output Table, themed "Strengthening the Linkage between SMEs and Large Firms"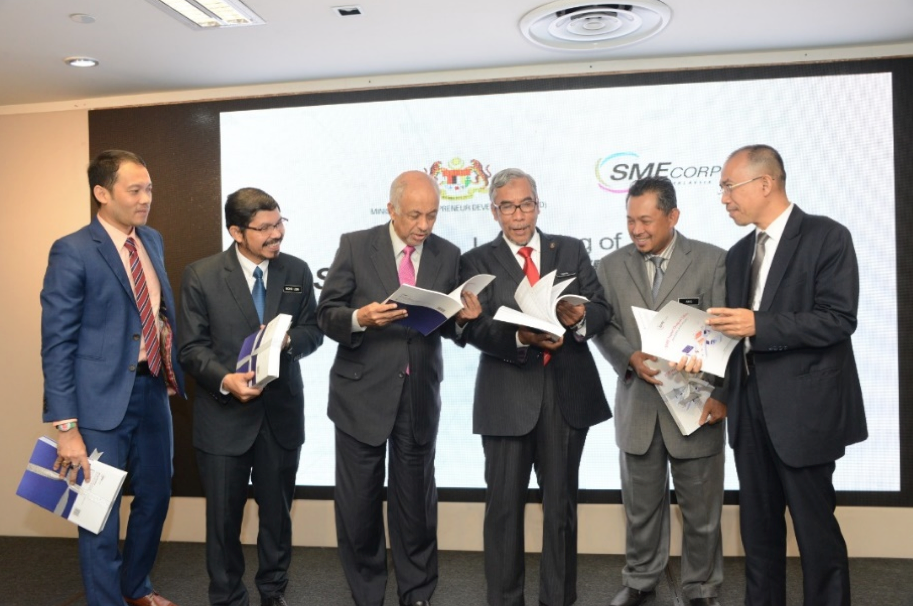 VIPs at the Launching of SME Input-Output Table (from left):
Assoc. Prof. Madya Dr. Mohd Yusof Saari, Institute of Agricultural and Food Policy Studies, Universiti Putra Malaysia (UPM)
Dato' Sri Dr. Mohd Uzir Mahidin, Chief Statistician, Department of Statistics, Malaysia (DOSM)
Dato' Sri Syed Hussein Al Habshee, Chairman of SME Corp. Malaysia
Datuk Wira Dr. Mohd Hatta Md Ramli, Deputy Minister of Entrepreneur Development
Dr. Anis Mahmud, Deputy Secretary General (Policy and Strategy of Entrepreneurship), Ministry of Entrepreneur Development (MED)
Encik Noor Azmi Mat Said, CEO of SME Corp. Malaysia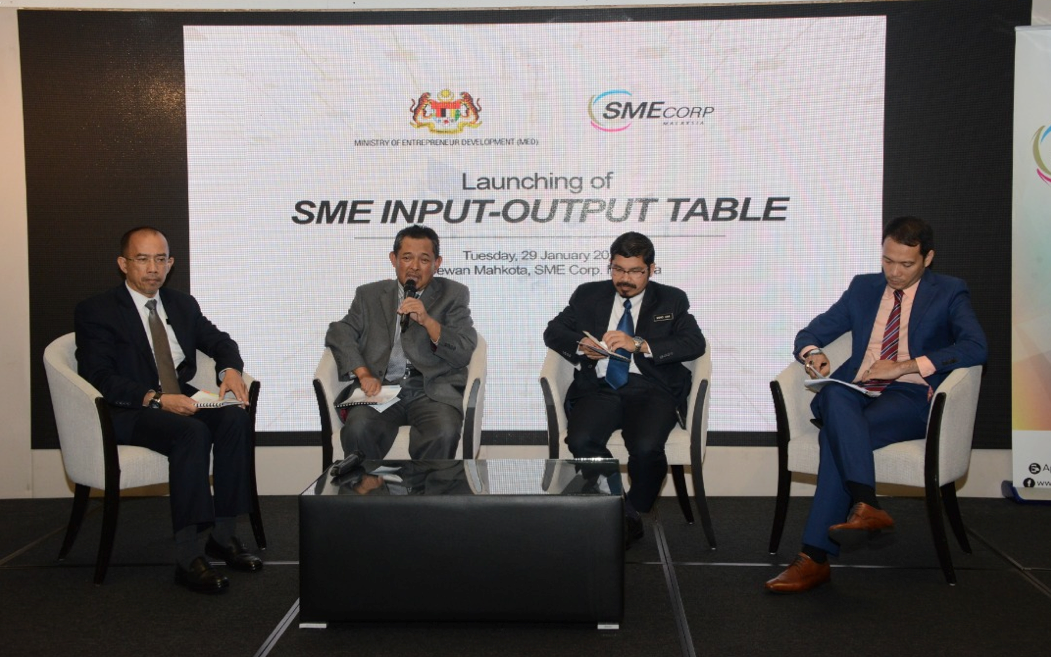 A Panel Discussion featuring distinguished panelists from Ministry of Entrepreneurs Development (MED), Department of Statistics Malaysia (DOSM) and Universiti Putra Malaysia (UPM)