Date : 12 Februrary 2019 (Tuesday)
Venue : SME Corp. Malaysia
Guest of Honour : YB Datuk Seri Mohd Redzuan Yusof
Minister of Entrepreneur Development

On February 12, 2019, YB Datuk Seri Mohd Redzuan Yusof, Minister of Entrepreneur Development officiated the National ASEAN SME Policy Index Dissemination Seminar at SME Corp. Malaysia. The ASEAN SME Policy Index (ASPI) 2018 was created to enhance competitiveness and inclusive growth to benchmark the SME development policy landscape across ASEAN, as well as identify potential and provide relevant proposals.
ASPI 2018 is a collaborative effort between the Organization for Economic Co-operation & Development (OECD), the Institute for Economic Research for ASEAN and East Asia (ERIA) and the ASEAN Coordinating Committee on Micro, Small and Medium Enterprises (ACCMSME). This initiative was jointly implemented with 10 ASEAN Member States (AMS) Governments and various stakeholders involved in SME development. This document was officially launched in Singapore on September 1, 2018, in presence of representatives from the ASEAN Economic Community (AEC), Canada, OECD, ERIA and ACCMSME.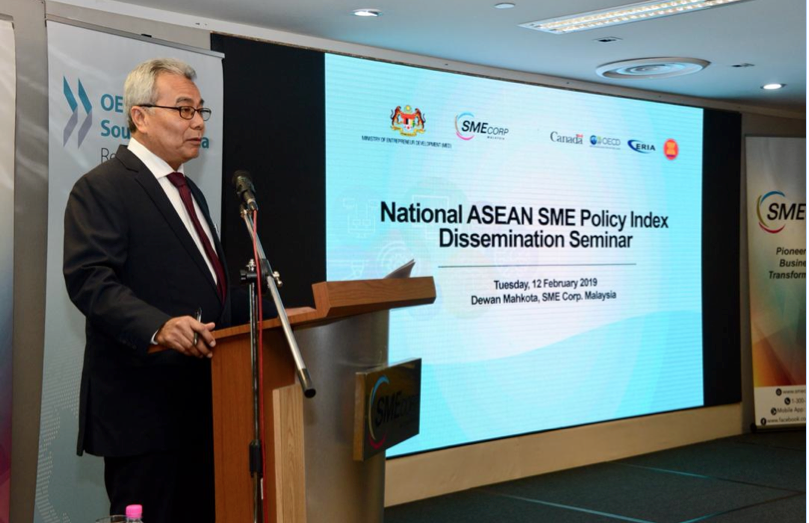 Keynote Address by YB Datuk Seri Mohd Redzuan Yusof, Minister of Entrepreneur Development at the National ASEAN SME Policy Index Dissemination Seminar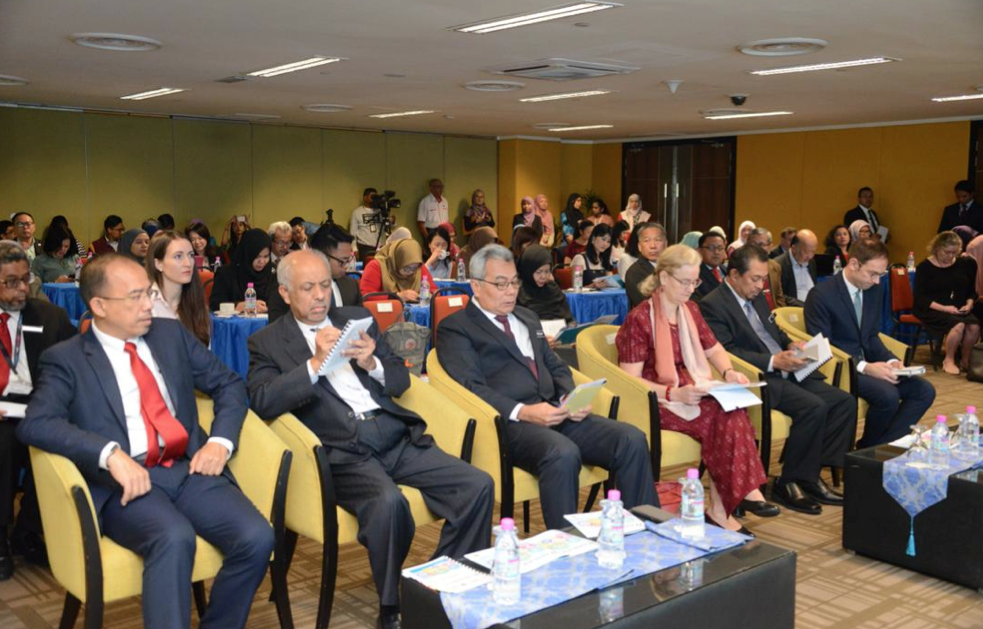 VIPs at the National ASEAN SME Policy Index Dissemination Seminar (from left):
En. Noor Azmi Mat Said, Chief Executive Officer (CEO), SME Corp. Malaysia
Dato' Sri Syed Hussien Al Habshee, Chairman, SME Corp. Malaysia
YB Datuk Seri Mohd Redzuan Yusof, Minister of EntrepreneurDevelopment
H. E. Ms. Julia Bentley, High Commissioner of Canada to Malaysia
Dr. Anis bin Mahmud @ Abdul Samad, Deputy Secretary General, Ministry of Entrepreneur Development (MED)
Mr. Max Bulakovskiy, Project Manager, OECD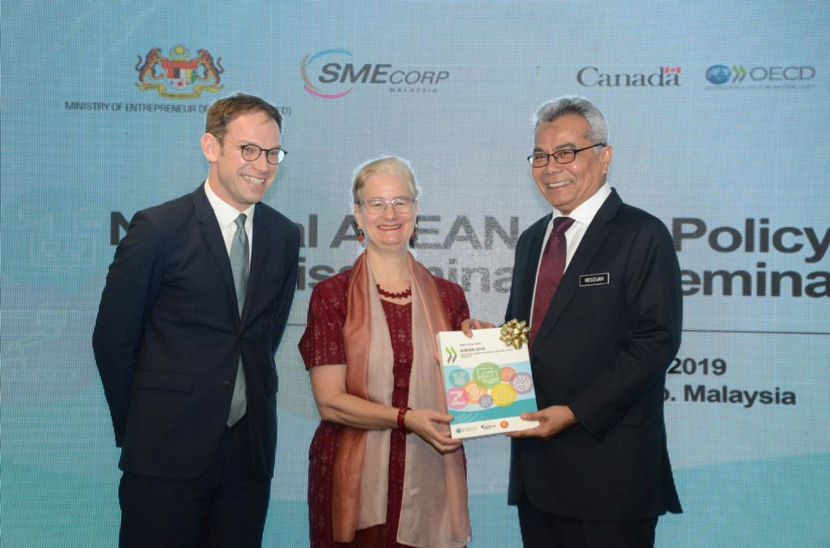 H.E. High Commissioner of Canada to Malaysia hands over the ASEAN SME Policy Index 2018 publication to YB Minister of Entrepreneur Development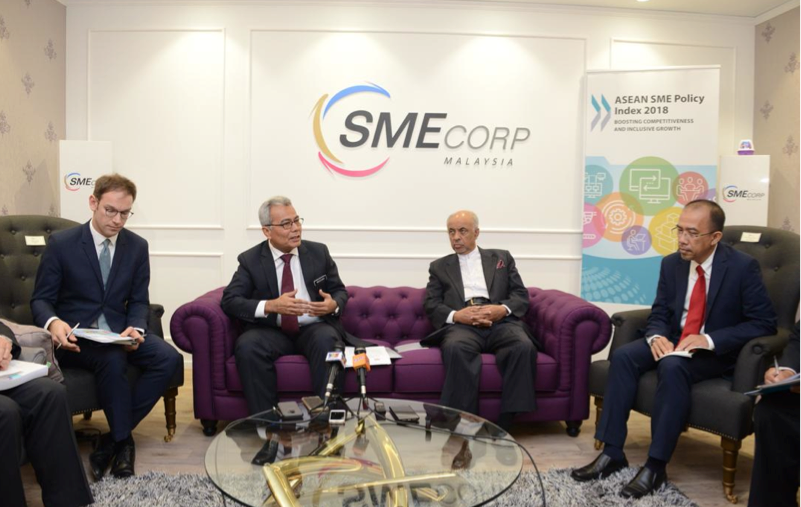 Press Conference on the National ASEAN SME Policy Index Dissemination Seminar by YB Minister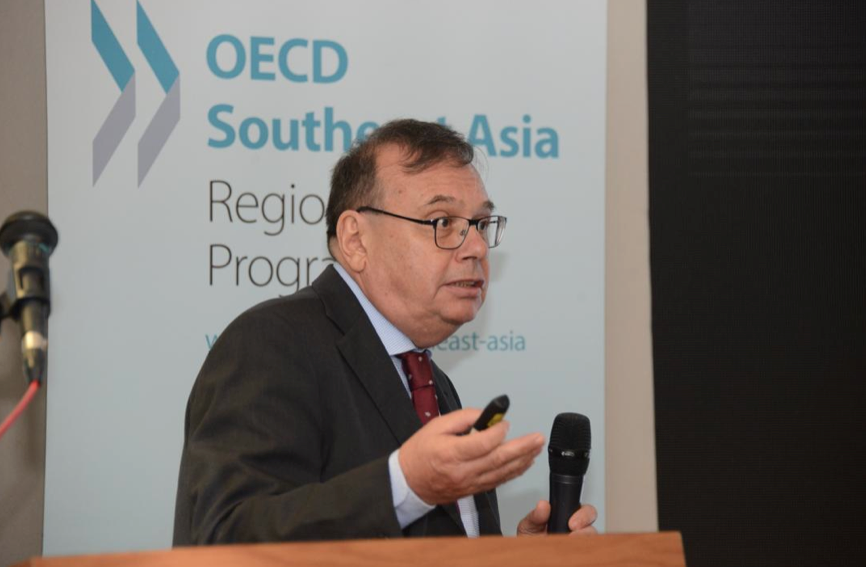 Mr. Anthonio Fanelli, Consultant of OECD presenting the ASEAN SME Policy Index (ASPI) 2018 findings for ASEAN, particularly Malaysia