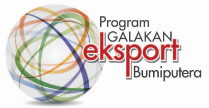 The Galakan Eksport Bumiputera (GEB) Programme aims to increase the number of qualified and high-performing Bumiputera SMEs with export market potential, as well as create network and supply chains among Bumiputera SMEs.

Qualifying Criteria
60% company equity owned by Bumiputera
Operating with valid Business Premises Licenses
At least one (1) year in operations
Product(s) or service(s) registered with Intellectual Property Corporation of Malaysia (MyIPO)
No conflict of interest with supplier(s)
Undergo SCORE/ M-CORE assessment

**NOTE: Priority for made in Malaysia products and services
Integrated Package of Assistance
MATCHING GRANT
Offered by SME Corp. Malaysia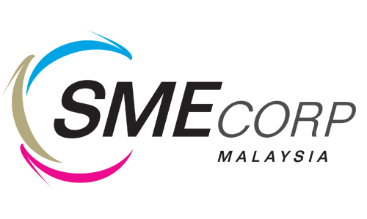 Scope of Coverage
Establishment of Physical Office or Business Operations Overseas
Marketing & Promotional Activities Overseas
Brand Development
Market Research, Feasibility Study, Market Intelligence & Industry Experts / Marketing Agents
e-Commerce Market Entry
Training / Courses / Seminars / Conferences related to Exports
Product Packaging Enhancements
Certification & International Standard Requirements
Product Improvements for Exports



SOFT LOANS
Offered by Majlis Amanah Raya (MARA)

Maximum Amount: RM2.5 million
Financing Charge: 2%
Financing Period: 1 - 10 years
Grace Period: 6 months


Scope of Coverage
Purchase of Machinery & Equipment
Working Capital
ICT Adoption & Installation
Factory Renovation
Advertising & Promotion Overseas (eg. Billboards)
How to Apply (Matching Grant)
For applications, please refer to Senarai Semak & Borang Permohonan GEB (Geran Bersamaan)
Applications can be submitted to any of SME Corp. Malaysia's State Offices based on location of business.

For Kuala Lumpur and Selangor, applications can be submitted to SME Corp. Malaysia's Head Office at SME Hub, Level 4, Block B, Platinum Sentral, Kuala Lumpur.

**NOTE:
Following the COVID-19 outbreak, SME Hub service counter is now temporarily closed until further notice.
Submission of documents can be made when SME Corp. Malaysia's offices resume operations.
Enquiries
For further information on GEB Programme, please contact:
SME Corp. Malaysia
Level 4, Block B, Platinum Sentral
Jalan Stesen Sentral 2
Kuala Lumpur Sentral
50470 Kuala Lumpur
Info Line: 1300-30-6000
Fax: 03-2775 6001
Info Mail:
This email address is being protected from spambots. You need JavaScript enabled to view it.
GEB Secretariat:
Pn. Aziatul Hasnida Sulaiman (03-2775 6122 /
This email address is being protected from spambots. You need JavaScript enabled to view it.
)
Please be aware of irresponsible parties claiming to be consultants or agents for SME Corp. Malaysia for all our SME Developments Programmes. SME Corp. Malaysia does NOT appoint any consultants or agent and does NOT impose any charges for the services for any programmes, and the claim pertaining to the above matter is a serious offence. Should you have any problem or enquiries, kindly contact our
Info Line (1-300-30-6000 ).
Thank you .

Management of SME Corp. Malaysia